Standard of Care
We, at Dr. J. Pediatrics, place the highest emphasis on the standard of care.
We focus on each individual child. In order to do that, the doctors or nurse practitioner spend the necessary amount of time with each patient. Well baby visits, behavior-related appointments and other complicated issues are routinely scheduled for longer. We talk to the parents and listen to the answers.
Also, every time a parent calls with a sick child, we do not hesitate. We make necessary adjustments in our schedule so that we see those patients the same day. We do not believe in letting a sick child go another day before getting treatment.
We also finish the treatment all the way through to the end. We often follow up with a phone call to make sure the child is feeling better.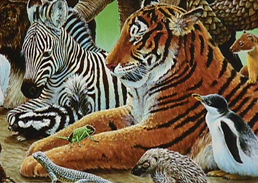 We have extra sensitivities to children with special needs.
They know first hand all the difficulties associated with his healthcare, schooling, employment, socialization and more. They went through all the stages that parents with special children have to face.
Other team members in our office have children who have needed special considerations. As a group, we understand not only what this kind of care means for the child, we also know the challenges parents face.
Ultimately, we are here to help every child on his or her level.