Forms
Payments

You may use Visa, Master Card, Discover, or American Express. You may also use a Health Savings or Flex Spending Account credit card.





Online Payments

Pay with or without a PayPal account.
Office Polices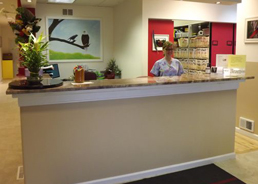 Appointments
In order to provide the highest level of individualized care, we strive to maintain a timely schedule as much as possible. Unfortunately, there are certain situations and events, which are beyond our control. When this happens, we respectfully ask for your patience. There will certainly be occasions when your child needs extra attention as well. Also, if you know in advance that you will need an appointment, please schedule it as early as possible.
Well Child Exams: These can be easily planned ahead of time. After a well child exam we encourage you to make an appointment for the future visit. Birthdays are a good time for annual well child exams. Click here for our immunization schedule.
School Physicals: Preschool, Kindergarten, sixth grade and high school all require physicals. Please make an appointment early to avoid last minute rush in August and September. For a copy of the school physical form, click here.
Sports Physicals: Many schools require sports physicals, as do summer camps. Please plan ahead and keep in mind that many insurance carriers don't consider these to be covered benefits. If you schedule your sports physical at the same time as your annual physical, please tell us when you call for your appointment. For a copy of the sports physical form, click here.
Grundy County Health Department is offering free school physicals. For more information, visit
www.grundyco.org
Sick Children: Obviously, illness cannot be predicted in advance. A large part of our practice involves attending to the sick child. Antibiotics will not be prescribed without the child being seen. If your child is ill or you have an emergency, please mention this fact immediately to the receptionist. We make it a point to see every sick child the same day the parents call. These extra, unexpected appointments are what cause us to fall behind in schedule, so we ask for your patience.
ADD & Behavior Med Check: These appointments fill up quickly. We encourage you to make your follow up appointments right away to be able to accommodate your schedule.
After Hour Calls: Doctors are available to respond to emergencies 24 hours a day. Please limit after hour calls for emergencies only. General, non-emergency health care issues and refills for routine medications should be addressed during office hours. Questions can be answered in greater detail and can be much more specific to your child during office hours, at which time medical records are available and can be reviewed. Please do not expect full medical treatment over the phone. First and foremost, this could be potentially dangerous to your child. Also, malpractice insurance companies are strongly against it, which directly and indirectly impact your family.
Privacy: Information about you is private, and we follow HIPAA standards. Please see detailed forms and posters. For a copy of our privacy policy, click here.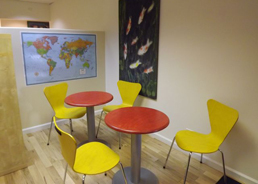 Billing
Parent Responsibilities: Payment for services is ultimately the patients' parents' responsibility. Most patients are covered by insurance companies that have different plans and levels of coverage. Parents are responsible for knowing their own coverage and limitations. This office has individual contracts with many insurance companies.
Claims & Secondary Insurances: In order to file a claim on your behalf we must have a completed, and signed insurance authorization form on file. We also require a copy of your insurance card. If both parents are insured, we must know which is the primary one to be billed. Please be advised that having two insurance companies does not guarantee a $0 balance. This will vary depending on your insurance benefit and plan policies.
Separation & Divorce: In cases of a separated or divorced family, the parent brining in the child are ultimately responsible for co-pays or balances on accounts.
Co-pays: If your arrangement with your insurance company requires a co-pay, it is due at time of visit. We can then submit a claim for further payment. The insurance company subtracts this amount from their payment to us. The parent or responsible person bringing the child to the office is responsible for co-pays. We cannot send a bill in the mail for a co-pay. In the case where the responsible party is not bringing the child to the office, the authorized person bringing the child should make payment at the time of visit.
Payment Methods: We accept cash, check, credit cards (Master Card, Visa, Discover). We do not accept post-dated checks. A fee of $25.00 is charged if your check is returned for non-sufficient funds.
Medical Records: A fee of $25 is charged per child for medical records. A medical records release form must be filled out and signed by a parent. Payment is required before the request can be processed. Please allow 5-7 business days for completion.
Outstanding Balances: We make every effort to work with families. We will happily set up a payment plan as requested. Monthly statements are mailed for amounts due after the insurance has responded to the claim. Outstanding balances can be paid in monthly increments for up to 120 days. Patients who choose monthly payment plans are agreeing to pay a certain amount each month. Future well care visits, school physicals and behavioral med checks will not be scheduled when patient balances are not current.
Collections: We are happy to work with families to create payment plans that are acceptable. We encourage continued dialog should a family's situation change. That way, we can keep the account in good standing and make adjustments if necessary. If the payment plans are not being honored, however, the entire bill will be subject to our collections process when the oldest fees are over 180 days. Also, if a statement is returned "not deliverable," the account will be sent to collections. These accounts will be charged an additional 30% fee to cover collection costs.
Low-Cost Immunizations: The county health departments provide certain immunization shots at a substantial savings to families. We can help coordinate this for families who select this option, in order to maintain accurate records. Visit www.willcountyhealth.org for more information on the Will County Immunization Clinics, and other low-cost health services provided to families and children through the Will County Health Department

For more information on Grundy County Immunizations, visit www.grundyco.org/health/ and then search for immunizations.


For more information on the Kendall County Health Department visit www.kendallhealth.org.
No-Show Fee: When patients do not keep a scheduled appointment, it affects other patients, as well as our medical team. When this occurs, a $25 fee will be added to the patient's account. No shows are considered as any appointment not kept or canceled with less than 24 hours notice.
Insurances Accepted: We accept most all major insurances. Please call 815-729-1144 to confirm yours.
Homeopathic Payment Policy: We accept cash, check, or credit card for Homeopathic medicine. Payment/Purchase of Homeopathic medicine must be made in the office only.