Family Nurse Practitioners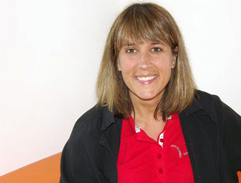 Dierdre Casagrande, RN, MSN, FNP
Dee Dee has a myriad of experiences that make her a great pediatric nurse practioner. She has a broad and deep background working with special needs children.
While still in nursing school, she worked for United Cerebral Palsy. She went into homes to take care of children in order to give family members a break.
She worked in the emergency room for many years, and also in the ICU. She did pediatric home care, mostly with high risk, disabled children.
Dee Dee served her country in the Army Reserves for four years. As a chaplain's assistant, she had many roles. Her understanding of the family structure and dynamic helped when she assisted with family counseling, especially when children with special needs were involved.
Dee Dee is a dedicated, hard-working person. She has run five half-marathons in the past few years. She is married to a firefighter paramedic. Together, they have three sons, the youngest of whom has a multitude of special needs.
Dee Dee is certified in homeopathy.